"Taylor"
CH. Mancol's Taylor Made
(Ch Jo-Na-Da's Just In Time ex ChMancol's Watch Me Sparkle)
Bred by Sharon and Peter Mango
born June 6, 2001
Cerf # IG-953/2006--65 Breeder Opt F2B


---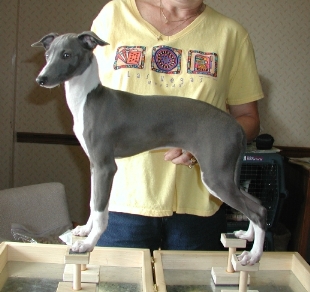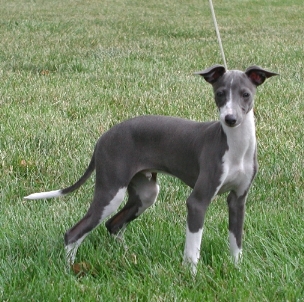 Pictured at 12 weeks............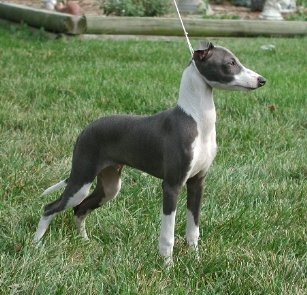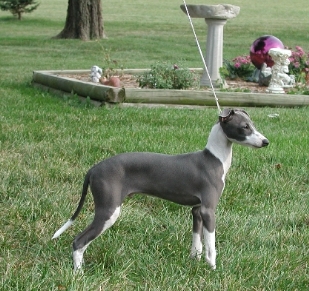 "The Italian Greyhound is very similar to the Greyhound, but much smaller and
more slender in all proportions and of ideal elegance and grace."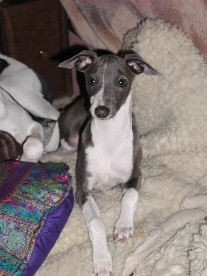 Pictured at 4 months
Taylor is exactly what I've been looking for and I was just lucky that he was available.
I wanted something Houndy, with bone and substance and reach and drive. He is a very
smooth mover with ground covering extension.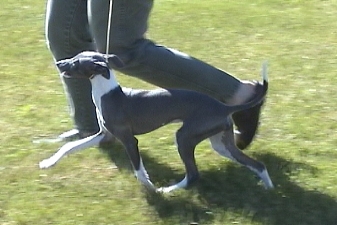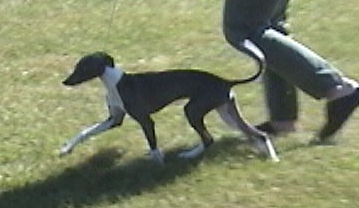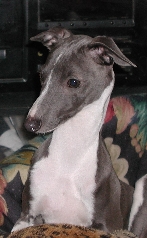 Taylor at 5 months
Taylor at 10 1/2 months



Pedigree
Italian Greyhound Collars Beautiful Collars from Charis IG's